Victoria West BC Homes & Real Estate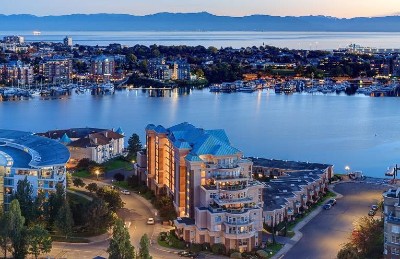 Included below are homes for sale and real estate in Victoria West, BC. Victoria West and the lower Songhees neighbourhood are located on the west side of the Inner Harbour from Victoria. Its waterfront access and walkways to the north, east, and south, as well as convenient access to downtown on the beautiful single-leaf bascule Johnson Street Bridge or on harbour taxis, make it a gem of a location.
The resort-like vibe of Songhees with its high-rise condominiums and townhouses differs from the heritage homes, single-family homes, and smaller apartments of its Victoria West neighbour to the north. Songhees residents usually have to travel to Westside Village Shopping Centre or into downtown for their shopping needs, but they are rich in waterside restaurants. Both neighbourhoods have a selection of desirable community parks, walkways and bicycle paths around the Gorge Waterway.
Latest Victoria West Home Listings
Victoria West Housing Styles
Victoria West & Songhees
The area is split into the Victoria West neighbourhood of the north and the Songhees neighbourhood to the south. The Songhees area consists of modern townhouses and high-rise condominiums with gorgeous harbour views, while Victoria West sports more single family and heritage homes with a community feel and the scent of home gardens. Both areas have their charm and benefits and the neighbourhood is generally attractive as an affordable place to live in the Victoria area.
Real Estate in Victoria West
Architecture
Victoria West & Songhees have everything to offer new residents with a diverse combination of high-rise condos, heritage homes, new townhouse developments, and housing cooperatives.
About Victoria West & Songhees
Climate
As the sixth most sunny city in Canada, Victoria and Victoria West boast the best of both worlds, staking claim to the mild coastal climate without the overload of rain characteristic of the coast. To put this in perspective, Victoria gets less than half the rain of its close coastal neighbour Vancouver.
History
Fort Victoria, which would later become the capital city of B.C., was built in 1843 on the traditional territory of the Lekwungen-speaking Peoples (pronounced Le-KWUNG-en). In 1844, the Lekwungen-speaking Songhees People were pushed out of Victoria's eastern shores to make room for the Hudson's Bay Company. On the shores of Victoria West, the Songhees' wood-plank houses could be seen across the coastline from Songhees Point to the present site of Johnson Street Bridge, with Chief Cheetlam George residing at the now Delta Ocean Point. Visiting Songhees Point, residents can see a tribute to the Songhees area, known as "Pallatsis," meaning "place of cradle," where Songhees families would set abandoned cradles asail to ensure their children's longevity of life. Not long after, the Songhees were once again displaced to their current reserve in Esquimalt. The 1958 gold rush changed both shores of Victoria forever. Within a matter of weeks the settlement of some 230 people was met with 20,000 miners arriving in search of gold on the Fraser River. The City soon became a lively commercial centre. In the 1970s, Victoria West saw an upswell of residential construction, including condominiums, co-op housing, and townhouse developments, while some heritage homes saw maintenance and preservation. This housing boom continued in the following decades and is still felt to this day.
Victoria West & Songhees Amenities
Parks & Recreation
Galloping Goose Regional Trail - Perhaps one of Victoria West's most exciting features is its connection to the Galloping Goose Trail, which stretches from the south side of the Selkirk Trestle all the way to Leechtown in Sooke. The beautiful, often forested 55-km path leads to such island gems as Matheson Lake and the Sooke Potholes.
Songhees Walkway offers a pleasant 3km walking and running path from the Johnson Street Bridge to the West Bay Marina with views of the Strait of Juan de Fuca, as well as the Olympic Mountains. There are benches to sit and grassy stretches for picnics on route. This particular path is off limits to bicycles, which gives walkers a bit more space compared to other places.
Songhees Hilltop Dog Park is a highlight for dog owners to let their pups run around off-leash during the day as well as at night thanks to built-in flood lights. The perimeter is lined with flowering bushes and its elevation offers a nice view of the Inner Harbour off in the distance. Evening lighting
Victoria West Park boasts one of B.C.'s most famous and masterfully built skateparks, as well as a large field for sports, an off-leash dog walking area, a playground, a basketball court, and a lawn bowling club
Other notable parks include, Lime Bay and Banfield Parks, both of which are located on the waterfront.
Shopping & Dining
Victoria West is nowhere short of high rated restaurants. Spinnakers Brewpub provides a view of the harbour while you enjoy freshly brewed craft ales with a selection of mean sandwiches and west coast fish plates sourced locally. Spinnaker's views and food are rivalled by both the trendy Boom & Batten Restaurant & Cafe and LURE Seafood Restaurant, a little further along the shoreline. If you're after more of those craft beers, Browns Crafthouse has you covered with a change of scene along the Gorge Waterway.
With bakeries including Fol Epi, Casa Nova, and Fry's Red Wheat Bread, Victoria West has some of the best artisanal pastries in the area. The espressos from Caffe Fantástico, which sits on the trailside of the Galloping Goose, are a great way to get caffeinated before a bike tour around the waterway.
For a one stop shop, residents can visit the Westside Village Shopping Centre near the Vic West Skatepark, for everything from groceries, clothes, and pet goods, to liquor, sushi, and tacos.
When residents are in need of a bicycle or tune-ups for zipping along the Galloping Goose, Trek Bicycle Shop has them covered.
Entertainment
There's a lot to do in Victoria West, from knocking pins at Vic West Bowling
Where Italy meets Victoria The place where events, parties, and dancing take place, located at 195 Bay Street, near Victoria's Bay Street bridge. We have a dedicated space with over 4,000 square space indoors and "molto" available parking on site. We host wedding receptions, seasonal parties, and specialty events utilizing a commercial kitchen, raised stage, cushioned chairs, long and round tables, and Victoria's smoothest dance floor. Being linked to Victoria's Italian Society, we can also immerse you into the Italian culture with classes on conversation and culture. - as well as italian language classes
Schools
The Greater Victoria School District (GVSD) operates the public and charter schools in Victoria West. Several private or specialty schools are also available
Public
Victoria West Elementary School - 750 Front St, Victoria, BC V9A 3Y4
Esquimalt High School - 847 Colville Rd, Victoria, BC V9A 4N9
Alternative
Mosaic Learning Society - 695 Craigflower Rd, Victoria, BC V9A 2W4
Private
Safe Harbour Christian School - 943 Fullerton Ave, Victoria, BC V9A 3Z9
Preschools
Victoria Montessori Preschool - 323 Skinner St, Victoria, BC V9A 3B5
Other
Bashirah Middle Eastern Dance Company - 137 Skinner St, Victoria, BC V9A 6X4
Maple Leaf School of Russian Ballet - 310 Henry St, Victoria, BC V9A 3J2
Victoria West Stats
Size and Population
Area: 390 Acres
Population: 6,805 (2011 stats)
Zip Code(s): V9A
Interesting Trivia
The third Johnson Street Bridge (1924-2018), built to connect Victoria West and Downtown, was designed by Joseph Strauss, who went on to design the Golden Gate Bridge in San Fransisco.
Spinnakers Brew Pub in Songhees is the oldest licensed brewpub in Canada.
With upwards of 1000 marine vessels and 100 aircrafts traveling in and out of the Inner Harbour, it is the only "working harbour" in Canada.