Sidney BC Homes & Real Estate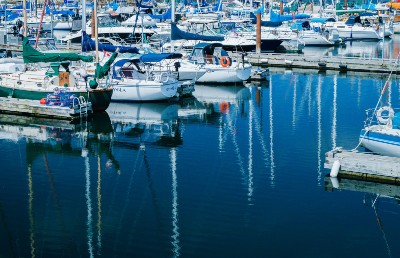 Included below are homes for sale and real estate in Sidney, BC.
If you would like more information on any homes for sale in Sidney, BC, just click on a property to access the full details. From there, you can request more information or schedule a tour. And we'd be happy to provide you with disclosures, past sales history, dates and prices of properties which have recently sold nearby, and more, so just let us know how we can help!
And, for your convenience, feel free to register for a free account to receive email alerts whenever new Sidney listings come on the market that match your specific criteria.
Latest Sidney Home Listings
Sidney Real Estate Market Statistics
November 29, 2023
Neighborhoods in North Saanich
Sidney
With all the West Coast charm yet without the big bustle of Victoria, Sidney is both detached and highly connected. Known by its slogan "Sidney By The Sea," the attractive town is located in the heart of the Saanich Peninsula, and sets itself as the closest town to both the Victoria Airport, Swartz Bay ferry terminal, as well as the Anacortes ferry to the San Juan Islands, providing convenient access to any travel destination.
A stone's throw from a scattering of picturesque gulf islands and located strategically in the middle of resident Orca whale feeding grounds, Sidney sets itself apart as one of the best places to live in the country. There's no place like Sidney to sit at home and watch the sunset light up volcanic Mt. Baker.
Real Estate in Sideny, BC
Architecture
Sidney has seen a vibrant architectural transformation in recent years. Residents are afforded a variety of living choices, from duplexes to townhouses to low-rise condos. The downtown core walks a skilful line between old-town and resort-like. The real estate in Sidney, BC will continue to evolve as it is such a desirable place to live.
Sidney's Neighbourhoods
Sidney is divided west and east by the Patricia Bay Highway, as well as north and south by the town's main street, Beacon Avenue. While the whole town is more or less in close walking proximity, each neighbourhood has its unique charm.
Sidney North-West Neighbourhood
As Sidney's smallest neighbourhood, the North-West is a more affordable location not far from town. While much of the north part of the neighbourhood is taken up by warehouses and box stores, the residential section is tight and self-contained, and conveniently positioned near to the North Saanich countryside.
Sidney North-East Neighbourhood
With the best access to Sidney's winding coastline, as well as the closest neighbourhood to both the Port Sidney and Vane Isle Marinas, as well as multiple kayak launches, the marine environment will always be around you and in your heart. Roberts Bay also provides a picturesque centrepiece to this fine neighbourhood.
Sidney South-West Neighbourhood
With its windy roads, the picturesque Reay Creek, and community and recreation centres, the South-West has everything for a fulfilling lifestyle, and it is just a hop over the highway to Lochside Waterfront Park. Peter Grant, Reay, Greenglade and Brethour Parks, perhaps make it the most park-rich neighbourhood in terms of accumulative green space.
Sidney South-East Neighbourhood
Compared to its north waterfront counterpart, the South-East Neighbourhood faces south east, towards James and Sidney Islands. The neighbourhood includes Iroquois, Tulista, and Eastview Parks, and sits on or close to Lochside Drive, giving easy access to the Lochside Rail to Trail biking path. It is rich with waterfront walkways and beaches, as well as everything Beacon Avenue has to offer.
About Sidney
Climate
Sidney has a comfortable temperate climate blessed with relatively warm winters where most years there is very little or no snow and sheltered from overly hot summers. Due to the rain shadow, Sidney sees more sunshine than its coastal neighbours. For instance, Vancouver gets around 2.5 times more precipitation despite being a mere 60 kilometres away.
History
The W̱SÁNEĆ peoples (pronounced w-saay-nitch) have called what is now Sidney and its surrounding areas, including the San Juan Islands, home for millennia. They emerged from the great historic flood, hence their name W̱SÁNEĆ, meaning "the emerging people," and remain a powerful people today. In 1852, the Hudson's Bay Company started to settle large tracks on land on the island including what is now Sidney. In 1858 James Douglas bought more land in the north of W̱SÁNEĆ territory, and in 1859 the Reays bought a tract of land from the Hudson's Bay Company, becoming the first European settlers to settle in the north of the Saanich Peninsula. Around a century later in 1952, that land was incorporated into Sidney village. The name Sidney was inspired by nearby Sidney Island, which was named by colonial surveyor Captain Richards after Fredrick William Sidney of the Royal Navy — yet the island was known to the W̱SÁNEĆ for thousands of years as "Tseteenus," meaning "sticking out." Sidney became a small settler farming community, and the site of the first flour mill on Vancouver Island. Much of the area was deforested during the days of its booming lumber industry. The pirate statue of Jake James at Beacon Park is a testament to Sidney's role during the prohibition era; its strategic location to the United States made it a hub for the rum-running operations.
Sidney Amenities
Parks & Recreation
The John Dean Provincial Park - With 155 acres of luscious forest, glowing wildflower, and diverse varieties of birds, John Dean Provincial Park is fantastic place to explore and take in views of the surrounding peninsula. It's also a place for reflecting on the historical and ongoing legacy of the W̱SÁNEĆ peoples who know the area ȽÁU, WELṈEW̱, which in their creation story provided an anchor for the W̱SÁNEĆ during the great flood.
Glen Meadows Golf and Country Club - The golf club in Sidney offers an 18-hole, 129-acre course, complete with café, lounge and banquet facilities.
Lochside Trail - The Lochside Trail provides a straight shot from Sidney to downtown Victoria. It's a scenic way to get some exercise as well, whether walking, jogging, or cycling. The 29-kilometre trail travels by seaside, through farmland, and woodlands, before connecting to its sister trail, the 55 kilometre Galloping Goose, which leads all the way to Sooke.
Tulista Park - Located right by the ocean, Tulista Park has a picnic area, a large field for dog-walking, sand volleyball court, playground, and a fresh, superbly-designed skateboard park.
Sidney Spit - a 25-minute ferry ride from the Sidney Docks takes you to Sidney Spit, part of the Gulf Islands National Park Reserve. The entire island is a dedicated park reserve with no roads or habitations, and makes for a great getaway for overnight camping as well as exploring the expansive trails.
Shopping & Dining
Sidney Night Markets - Sidney's Thursday Night Street Markets on Beacon Avenue in spring and summer rival those of Oak Bay with its carnival-like atmosphere, flavourful street food, fun performances, and stands of local produce and artisanal goods. Sidney claims the market is the largest outdoor market in Western Canada with some 5,000 attendees.
Beacon Avenue - the Avenue is lined with boutiques, restaurants, bars, cafés, in addition to the Beacon Plaza Shopping Mall. Beacon Ave is not short on restaurants, either. Whether you're into the Taste of Tokyo, Sabai Thai, or locally caught Fish on Fifth, Sidney doesn't disappoint. Notable cafés include Beacon Café, The Red Brick, Georgia Café & Deli, and La Pignatta.
Entertainment
Shaw Centre for the Salish Sea - The Shaw Centre is a world-class aquarium, which values sustainability and the humane treatment of animals. The Centre practices catch and release captivity, allowing for new creatures — from a giant Pacific octopus to wolf eels and glowing jellyfish — to cycle in, while old ones return to their home in the ocean.
The Sidney Museum - The Sidney Museum has been a mainstay for family outings for over 50 years. Containing 8,000 historical artifacts from the region, the museum also has a rotating including those that are fun for kids, such as their LEGO exhibit.
Glass Beach - Due to a couple of shipwrecks and the burning down of the mill on Beacon Avenue in 1936, polished glass lines the sand at Sidney's "Glass Beach," making for some great treasure hunting for kids.
Residents in Sidney never run out of books to read. Sidney allegedly has the most bookstores per capita, with 9 unique bookstores within a four block radius!
Schools
The Saanich School District (SSD) operates the public and charter schools in Sidney. Several private or specialty schools are also available
Public
Sidney Elementary school - 2281 Henry Ave, Sidney, BC V8L 2A8
ḰELSET Elementary School - 1800 Forest Park Dr, North Saanich, BC V8L 4B8
Deep Cove Elementary School - 10975 W Saanich Rd, North Saanich, BC V8L 5P6
Parkland Secondary School - 10640 McDonald Park Rd, North Saanich, BC V8L 5S7
College
B.C. College Of Diving - 10221 McDonald Park Rd, Sidney, BC V8L 5X7
Preschools
Sidney Preschool - 2410 Malaview Ave, Sidney, BC V8L 2G3
Acorntree Preschool - 2295 Weiler Ave, Sidney, BC V8L 1R9
Discovery House Primary School - Third St, Sidney, BC V8L 3B4
Other
Saanich International Student Program - 10640 McDonald Park Rd, North Saanich, BC V8L 5S7
Sidney Community Music School - 1833 Glamorgan Rd, North Saanich, BC V8L 5T1
Gulf Islands Cruising School - 10191 Third St, Sidney, BC V8L 3B7
Pacific Sky Aviation Inc - 1533 Kittyhawk Rd, North Saanich, BC V8L 5V6
Victoria Flying Club - 1852 Canso Rd #101, North Saanich, BC V8L 5V5
Sidney Stats
Size and Population
Area: 5.10 km2
Population: 11,672 (2016 stats)
Population Density: 2,290.7 per square kilometre
Zip Code(s): V8L
Interesting Trivia
Sidney is home to the only oceanfront distillery in Canada. Residents can take in stunning sunsets while sipping spirits distilled in situ. The distillery also offers tours of the production process, as well as a cocktail lounge where bartenders are encouraged to get creative with new recipes.
The largest seabird colony in the Strait of Georgia can be found just off of Sidney on Mandarte Island. The small island, a Tseycum First Nation and Ecological reserve, hosts 8,000 actively nesting seabirds. With more pigeon guillemots and cormorants than anywhere in B.C., Mandarte Island is also the only protected area in B.C. where the rare rhinoceros auklets and tufted puffins breed.
Sidney's Shaw Centre for the Salish Sea is the only aquarium in Canada dedicated exclusively to the Salish Sea, and hosts 3,500 animals and a unique Coast Salish Indigenous art collection.
Sidney has the most bookstores per capita in Canada!
Sidney REALTORS®
Looking for a home for sale in Sidney, BC? Our real estate agents are neighbourhood experts who can help you find the best home for your needs. We can provide up to date market information such as average home prices and house sale history so that you can be confident that you are making the best decision possible when you buy real estate in Sidney, BC.
Are you selling a home in Sidney? We are marketing experts. Our team will outline and put together the best possible strategy to sell your property. Starting with a customized home valuation report which is based on the most recent home sales in the area, we will walk you though the current real estate market trends and create a highly tailored marketing plan to make sure you get the best price for your home.