Condos for Sale | Oak Bay, BC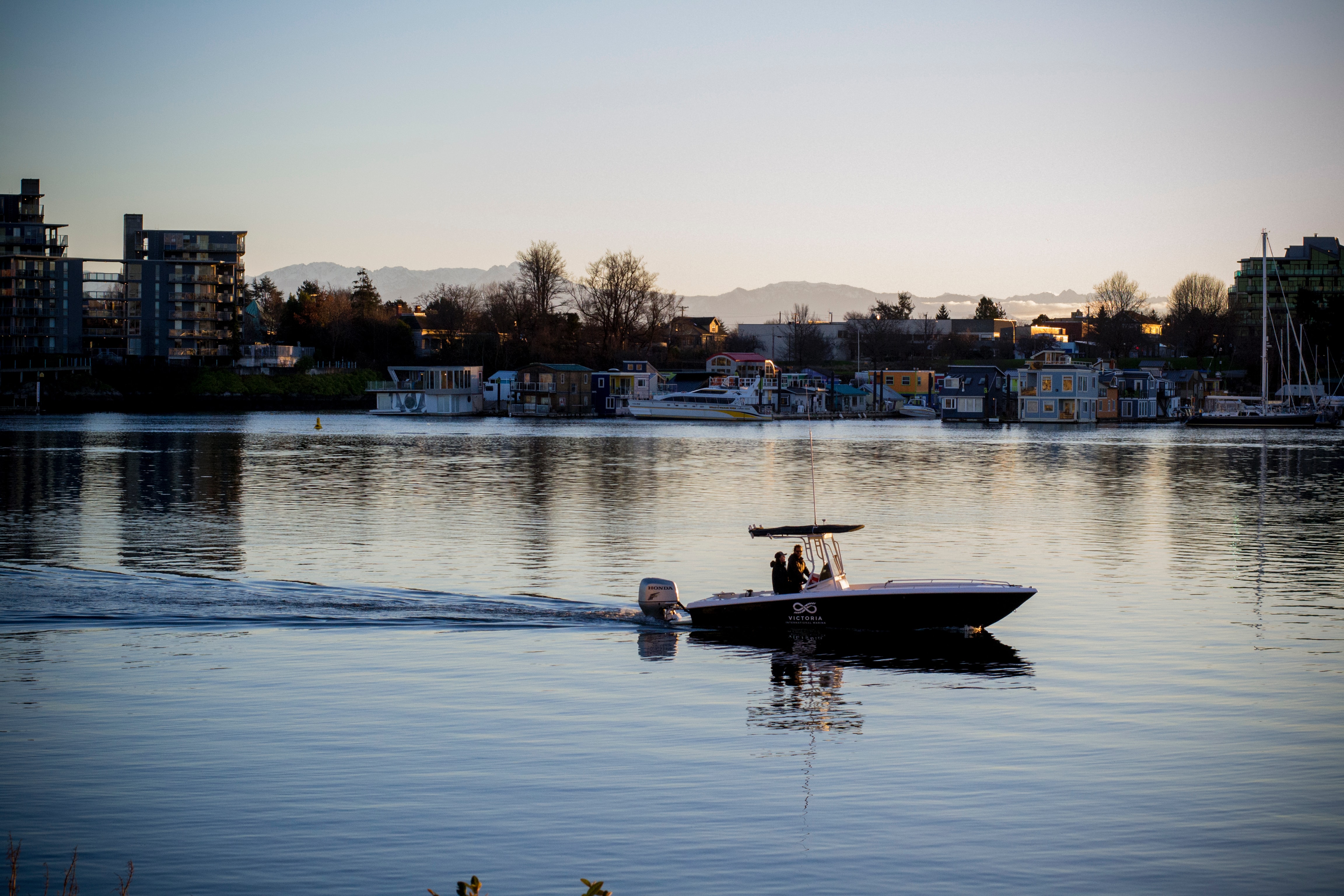 Search the newest Oak Bay, BC Condos for sale. Oak Bay is home to some of Canada's most beautiful and prestigious real estate. In this part of Victoria, you will find some of the most beautifully designed homes and condos in the city. Couple that with the fact that this area tends to be serene and relaxing, and you have the makings of one of the best neighborhoods for real estate in Greater Victoria. If you're looking for Oak Bay condos for sale, there's good news: there are many gorgeous condos from which you can choose!
Latest Condo Listings in Oak Bay, BC
Oak Bay Condos
November 29, 2023
$2,090,000
Med. List Price
Oak Bay Condos for Sale: An Overview
If you're looking at Oak Bay condos for sale, there are a few things you'll want to know first.
First is the pricing of units in this area. As mentioned earlier, real estate is valuable in Oak Bay. There are occasionally deals in the area, but for the most part, you'll be looking at $500,000+ for a 2+ bed, 2+ bath condo. Association fees tend to be around $500 a month, although some units have less expensive ones.
However, while these condos might be a little more expensive than some other parts of Victoria, they still represent incredible value. Consider all the amenities available to Oak Bay residents. Within a single day, you can go to some of the best beaches in the Victoria area, including Willows Beach and McNeill Bay. You can also explore some fantastic parks, including Uplands Park and Finnerty Gardens, at the University of Victoria.
When you've finished exploring the outdoors, you can do some shopping at the Oak Bay Village or dine at one of the many fantastic restaurants in the Oak Bay area (there's a full list below!).
Oak Bay has historically been a community of larger single-family residences. That's changing, however. There are now quite a few condos on the market - ranging from upscale luxury condos to smaller one-bed, one-bath units. Oak Bay has a wide variety of offerings at any given point in time, making it easy for most buyers to find a condo they love in this area.
It's worth keeping in mind that buying one of the Oak Bay condos for sale is more than just buying a physical place to live - it's about buying a lifestyle. With so many things to see and do in the Oak Bay area, you're always sure to enjoy your investment in this magnificent area.
Oak Bay Neighbourhoods
If you're looking at the Oak Bay section of Victoria, you should know that there are six primary communities within the district. Each community has its pros and cons for condo owners.
Northern Communities
Henderson - This community has a northern bound of Cadboro Bay, a western bound of Gordon Head Road/Foul Bay Road, and an eastern and southern bound with Cadboro Bay Road. In many respects, Henderson represents the best of Oak Bay because it occupies the space between the University of Victoria, downtown Victoria, and the more pricey Uplands/Cadboro Bay. There's fantastic food in Henderson and lovely architecture. Unfortunately for condo seekers, this area is practically all single-family residences.
The Uplands - This is Oak Bay's most upscale community and one of the most prestigious communities in Victoria. With a northern border of Cadboro Bay, an eastern border of the bay, a western edge of Henderson, and a southern border below Uplands Park, this area has plenty of single-family homes and beautiful scenery. There's nothing quite like watching the sunrise at Cattle Point or Brody Bay! Unfortunately, there aren't many Oak Bay condos for sale here. Like Henderson, though, if you're interested in living in the Uplands, please contact me. There might be new construction on a condo in the future!
Estevan - Situated just below the Uplands and to the right of Henderson, Estevan is another in-demand neighbourhood, thanks to amenities like Willows Beach (which, incidentally, is another fantastic place to watch a sunrise!). And, unlike the previous two neighbourhoods, you'll usually be able to find some Oak Bay condos for sale at the southernmost part of the community. One of the things that makes these condos in such high demand is their central location and proximity to the beach.
Southern Communities
North Oak Bay - Located below Henderson and Estevan but situated above Oak Bay Ave, North Oak Bay is another community that provides condo owners with quite a bit of value. There's plenty of shopping and delicious restaurants along Oak Bay Ave. There's also Bowker Creek, which provides a delightful walkway that is a fantastic way to spend an afternoon. For parents with high school-aged kids, there's Oak Bay High School, which received an above-average rating according to the Fraser Institute. There are usually quite a few condos available for sale in this little neighbourhood.
South Oak Bay - Bounded by North Oak Bay on the top and Foul Bay Road (approximately) on the west, this community is one of the bigger ones in terms of square footage in Oak Bay. In this community, you'll see breathtaking views, and you'll have access to the lovely Victoria Golf Club (which frequently ranks #1 for all golf courses on Vancouver Island). There are plenty of condos in South Oak Bay, so you're sure to find the perfect place to live here!
Gonzales - Gonzales is a lovely community for a variety of reasons. Situated on the southernmost part of Oak Bay, this small community often gets the best of what Victoria has to offer. You'll see stunning sunrises and sunsets here. Additionally, Trafalgar Park is peaceful and tranquil. And, the views at the Gonzales Observatory are equally stunning. There are two schools in Gonzales: Glenlyon Norfolk and Margaret Jenkins Elementary. Both of these are options for parents with school-age children. The proximity to these schools makes Gonzales an excellent place to raise a family!
Oak Bay Condos for Sale: What Amenities Are Available?
Some neighbourhood descriptions included an amenity or two, but Oak Bay has so much more to offer in shopping, dining, entertainment, and outdoor fun. Here's a more comprehensive list of what amenities you can find in beautiful Oak Bay!
Shopping & Dining
The Oaks Restaurant and Tearoom - Offering a wide variety of comfort foods and tasty teas, this place is perfect for relaxing and enjoying a wonderful meal with friends and family.
Blighty's Bistro - The atmosphere and food are both exceptional in this restaurant. See local art and dine on some of the best seasonal, contemporary Canadian cuisines in Victoria.
Dunlop House Restaurant - Located at Camosun College, the Dunlop house has bistro dining using locally-sourced, organic, and sustainable offerings. Since this is a student-run place, the prices here are much lower than what you'd pay for comparable quality in many other establishments.
Nohra Thai Kitchen - With some of the best Thai food in Oak Bay, you'll have to try Noha Thai Kitchen. It's genuinely a restaurant where you can relax and enjoy a great meal with friends and family.
Oak Bay Village - This shopping venue is a picturesque selection of boutiques and eateries. It has Ottavio Italian Bakery and Delicatessen, one of the best places to grab a treat. You'll also be able to find clothing, jewelry, bikes, and more in this quaint shopping locale.
Estevan Village - You'll find all kinds of food here, plus a jeweller, gift shop, barber, and pharmacy. It's the perfect place to grab a quick bite and explore a couple of stores!
Parks & Recreation
Victoria Golf Club - Consistently ranked among the best in Canada and the United States, Victoria Golf Club is nearly perfect. It is one of the top places to play a round of golf and enjoy a lovely meal. It's also the oldest course in Canada, as it was founded in 1893!
Uplands Park - There's a lot to love about Uplands Park. It's a quiet, peaceful way to spend an afternoon. If you're up early enough, you can also catch some glorious views of the sunrise here!
Entertainment
If you're into art, buying one of the Oak Bay condos for sale will be fantastic for you. There are Art & Culture Days. There's also ArtsAlive and the Oak Bay Artists Studio Tour. Indeed, each of these events will let you explore the arts in a new, profound, and deeply personal way!
Schools
There are three public schools in Oak Bay: Willows Elementary, Monterey Middle School, and Oak Bay High School.
There's also a Montessori school (St. Christopher's Montessori School) and two private schools: Glenlyon Norfolk School and St. Michael's University School.
Of course, when it comes to college, there are two in Oak Bay: the University of Victoria and Camosun College.
Oak Bay Condos for Sale - Talk To Your Local REALTORS®
There's a lot to love about Oak Bay. With picturesque scenery, lovely views, and a peaceful atmosphere, Oak Bay represents the ideal place to live, work, and raise a family.
If you're looking at Oak Bay condos for sale, please contact us! We would love to learn more about your needs and wants. Then we can help you find the perfect condo for your new Oak Bay lifestyle.
Similarly, if you are looking to sell a condo in Oak Bay, please also contact us. Our team of experts will work with you to ensure that you get top dollar for your Oak Bay condo!