North Saanich BC Homes & Real Estate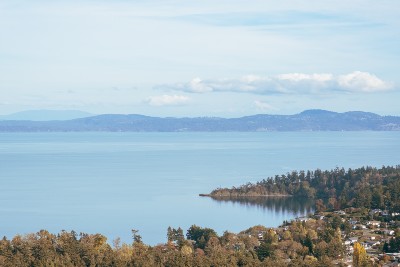 Search for all houses for sale and real estate listings in North Saanich, BC. North Saanich sits on the top of the Greater Victoria Peninsula. Home to many beautiful beaches, North Saanich has larger acerage homes both on the water and inland.
Residents in North Saanich enjoy quick access to the beaches, parks and ferry to the mainland. It is an easy drive over to the city of Sidney where you find all the stores, restaurants and services needed for day to day life. Don't forget to sign up for a free account so you can receive property alerts whenever a new property is listed.
Latest North Saanich Home Listings
North Saanich Real Estate
November 29, 2023
$1,999,000
Med. List Price
North Saanich Neighborhoods
Real Estate in North Saanch
North Saanich, located on the Saanich Peninsula, is surrounded by ocean on three sides, totalling a grand 40 km of shoreline. The district is predominantly composed of single family homes on leafy acreages and spacious country estates. While less common, modern townhouses and duplexes exist as well.
While North Saanich residents can relish in the serene farmland feel of North Saanich, they can also rest assured that their dependable neighbouring village, Sidney by the Sea, has all the shopping, dining, and entertainment amenities so that the area doesn't feel too rural.
The homes for sale in North Saanich range from smaller family homes to ultra luxury waterfront homes depending on location. Most of the real estate in North Saanich are on larger acreage and the neighbourhoods have wonderful rural feel to them while still being close to many amenities. The real estate in North Saanich offers some of the best lifestyle on all the south island.
These larger homes have spacious floor plans which include 4 or 5 bedrooms as well as many additional rooms such as a guest room, hobby area, library and an office. Many larger homes also have guest suites complete with their own private entrance, so guests can come and go as they please. Larger homes on acreage often include a formal dining room, expansive kitchen with large island and family size rooms.
Looking for waterfront homes? There are absolutely stunning waterfront homes for sale in North Saanich.
Climate
North Saanich, like the rest of the Capital Region, benefits from the mildest climate in Canada. As part of a sub-Mediterranean temperate climate, North Saanich is buffered from the temperature extremes seen in the summers and winters in other parts of Canada. And thanks to its strategic position within a rain shadow, it is one of the sunniest places to live in the country, receiving five times the number of sunny days seen by Seattle, its close neighbour to the south.
Although North Saanich is in the rain shadow, it does see more rain than the south of the peninsula, which has the most sun out of anywhere on the island.
History
North Saanich gets its name from W̱SÁNEĆ, the name the first peoples of the place. W̱SÁNEĆ, roughly translates to "emerging" and is reminiscent of the way this strong people emerged through ancient floods millennia ago. Through colonialism the W̱SÁNEĆ were divided into the four reserves of the Tsartlip, Tseycum, Pauquachin and Tsawout. John and Mark Coles were the first white settlers who came to live in North Saanich. They arrived in 1857 and traded with the W̱SÁNEĆ out of their cabin store. A year later, the rest of the North Saanich District was settled by many of those returning with wealth from the gold rush of the Fraser River. Much of the area was converted into farmland.
North Saanich Amenities
Parks & Recreation
John Dean Provincial Park - John Dean Provincial Park is a 155-acre forested parkland full of wildflowers, lily ponds, and woodland trails. Its centre, Mt. Newton, or ȽÁU, WELṈEW̱, is also the centre of the W̱SÁNEĆ creation story, as the mountain allowed them to anchor their canoes onto one of the beautiful arbutus trees to escape the great historic flood.
Horth Hill Regional Park - Located on the northern end of the Peninsula is a geological feature called a monadnock, containing some of the oldest rock on Vancouver Island. You can see grooves and polished surfaces left by retreating glaciers some 15,000 years ago! It's a vigorous hike to the summit, but you can stop and enjoy many panoramic views of the Saanich Peninsula, Gulf Islands and San Juan Islands along the way. Real estate in North Saanich near Horth Hill is quite stunning.
Coles Bay Regional Park - Located on the west side of the Saanich Peninsula, Coles Bay Regional Park is a 3.6-hectare protected area that includes forested paths and a picturesque view of the inlet. The serene bay was long lived in by the W̱SÁNEĆ during the winters.
The Lochside Regional Trail - Spanning from Swartz Bay to Victoria, the mostly flat Lochside Regional Trail provides a pleasant path shared by cyclists, joggers, walkers, and horse-riders alike. The 29-kilometre trail travels through Saanich farmlands, forest and seaside before linking seamlessly to the Galloping Goose Trail, which stretches another 55 kilometres all the way to north Sooke.
Other notable parks include Denham Till Park, Chalet Beach, Kanishay Park, Bluebell Park, Quatsino Park, Woodcreek Park, and Readings Park
Shopping & Dining
The small shopping cluster on West Saanich Road provides the base necessities for stocking up on groceries at the North Saanich Farm Market or the Deep Cove Market. The Co-op Gas Station is located next door.
Many residents pick up fresh produce from any of the many North Saanich farms, including Kildara Farm, Boughneath Farm, Almosta Berry Farm, and Millstone Farm and Organics. For when the desire to go fancy hits, Deep Cove Chalet and Snowdon House Gourmet & Gifts offer upscale dining and wine tasting, as well as selections of artisanal goods.
Sidney Village - For additional needs, Sidney's Beacon Ave and Plaza are a quick drive from North Saanich, providing a quaint main street full of cafés and restaurants with outdoor seating, grocery stores, farmers markets, clothing stores, and, yes, the most bookstores per capita in Canada.
Entertainment
Wineries - Having a collection of classy wineries in the neighbourhood, such as the Invinity Sparkling Wine House and Domaine Rochette Winery, residents have a permanent excuse to get out for a romantic evening, or simply a change of scenery.
The Mary Winspear Centre - Seeing concerts and live theatre performances at the Mary Winspear Centre is a must, perhaps even on a weekly basis. The Centre offers a diverse arts and culture scene, as well as a social meeting space for the area's residents.
Glen Meadows Golf and Country Club - The 129-acre Glen Meadows course is an easy go-to for some social time with friends while breathing in the fresh Salish Sea air. Its banquet facilities and lounge are a good place to relax after a game. Ardmore Golf Course is another 18-hole course just down the road.

Pat Bay Air Floatplane Tours - The Salish Sea is just as breathtakingly beautiful from a bird's eye view. Pat Bay Air offers competitive prices and exciting fly-overs of the south island's finest. Seaplane charters are also a great way to get to the Vancouver metropolis in a matter of minutes for a weekend getaway.
Schools in North Saanich
The Saanich School District (SSD) operates the public and charter schools in North Saanich.
Public
ḰELSET Elementary - 1800 Forest Park Dr, North Saanich, BC V8L 4B8
Deep Cove Elementary School - 10975 W Saanich Rd, North Saanich, BC V8L 5P6
North Saanich Middle School - 10400 McDonald Park Rd, North Saanich, BC V8L 0A3
Parkland Secondary School - 10640 McDonald Park Rd, North Saanich, BC V8L 5S7
Preschools
Storyoga - 1720 McTavish Rd, North Saanich, BC V8L 5T9
North Saanich Stats
Size and Population
Area: 37.27 km²
Population: 11,249 (2016 stats)
Population Density: 301.8 per square kilometre
Zip Code(s): V8P
Interesting Trivia
In 1921, John Dean Provincial Park was donated to British Columbia, making it the first donated provincial park in the province. More land was later donated, adding up to its current 155-acre expanse.
North Saanich REALTORS®
Are you thinking about buying a home in North Saanich? Our agents are waiting to help. Please reach out as we would love to hear from you. Our agents are experts on real estate in North Saanich and we would be happy to help you find your next home.
Are you selling your home in the North Saanich area? We can generate a custom home valuation report based on market sales data in your area. Our agents can explain the current market trends as well as strategize the best marketing plan for your house. This includes listing it on the largest regional MLS, advertise it on our highly trafficked website as well as on all social media channels. We specialize in aggressively marketing homes in order to get the best possible outcome.