Get to Know Vincent
Posted by Vincent Baart on Thursday, January 5, 2023 at 10:55:25 AM
By Vincent Baart / January 5, 2023
Comment
Vincent was born and raised in Victoria, BC. He grew up on sailboats, and that remains one of his greatest passions. If he's not out racing on a boat, he's taking his boat out exploring one of the many islands that surround Victoria.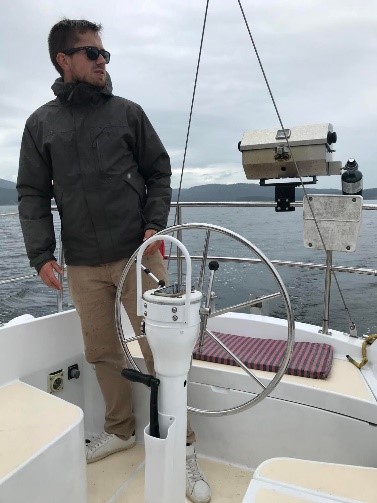 ---
Following high school, Vincent jumped into a job cooking at the Fairmont Empress in Victoria, where he spent a couple of years honing his culinary skills. From there he bought and ran his own painting company, where he got a taste of entrepreneurship and running a team. Hoping to gain some advertising and more sales experience, he went into online advertising sales for a local Victoria company. All throughout this time Vincent was a landlord, learning the ins and outs of managing property, renovations and real estate investing. This grew to be more than a hobby, and Vincent transitioned into real estate as a career. Since Vincent made that transition in 2018 he's never looked back, and if you've met him, there are few people who love their job as much as Vincent.
What he adds to your experience as a buyer or a seller is his extensive experience in building construction, local Victoria neighbourhood knowledge and real estate investing insight. There are few realtors who will climb into a crawl space and tell you the type and age of plumbing a house has, but Vincent will. He's been known to climb on a roof to answer a question about the roofing, bushwhack to find a property line, or even root around in an attic to check out the insulation type.
Vincent and his wife Brianna like to spend their free time sailing, exploring Victoria or golfing. Together, they enjoy doing their own renovations and building their real estate portfolio. They both agree living in Victoria is where they are meant to be, and Vince would be happy to tell you the million reasons why you'll want to call Victoria home as well.
-Vince