GARDEN SUITES IN VICTORIA
Posted by Vincent Baart on Monday, January 13, 2020 at 10:07 AM
By Vincent Baart / January 13, 2020
Comment
Garden Suites in Saanich.
If you've spent any time lately on Instagram, or reading architectural design magazines or blogs, tiny homes, garden suites, and other alternative forms of housing are EVERYWHERE.
In case you missed it, the municipality of Saanich is considering joining the city of Victoria in working to allow the construction of garden suites in our most populous municipality.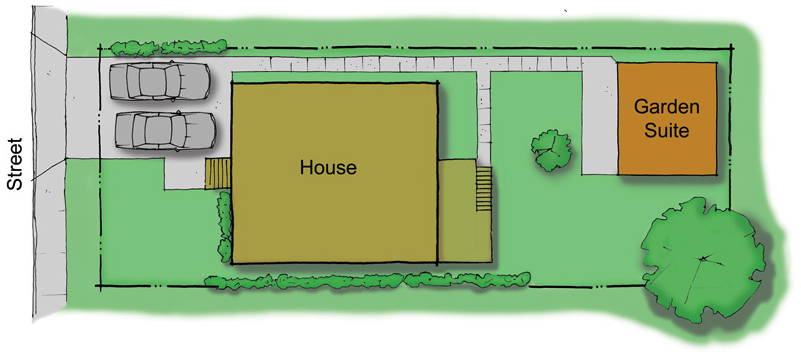 Sample plan view from Saanich's website.
Here are the most important things to know:
A house cannot have a secondary suite AND a garden suite
There are restrictions on the size of the suite, based on the size of the lot.
Just because your lot meets the size and zoning requirements will not guarantee approval; neighbour's privacy, shadows cast by the building, etc. will all be considered.
A garden suite MUST have its own parking space.
The city is looking for green design factors. Energy consumption, rainwater runoff management, etc.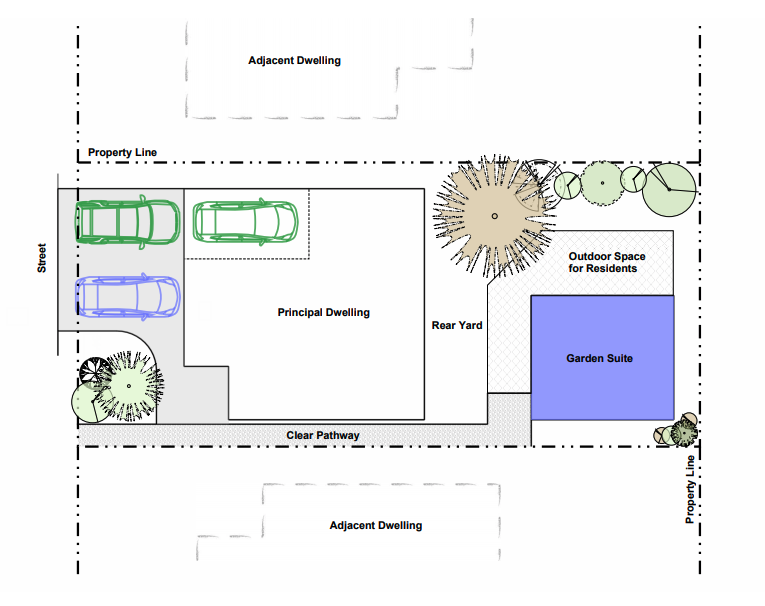 Parking is an import consideration in your development application.
Check out the proposal here:
https://www.saanich.ca/assets/Community/Documents/Planning/Garden%20Suites%20Boards%20and%20Site%20Plans%20May%202019.pdf
Check out the original Study Here:
https://www.saanich.ca/EN/main/community/community-planning/policy-initiatives/garden-suite-study.html
Keep in mind, this is not approved yet. Make sure to talk to your local planning department to confirm a project is feasible BEFORE spending too much time designing your perfect little backyard dream project.
And, if you ever have questions about real estate anywhere in Victoria…. We are here to help!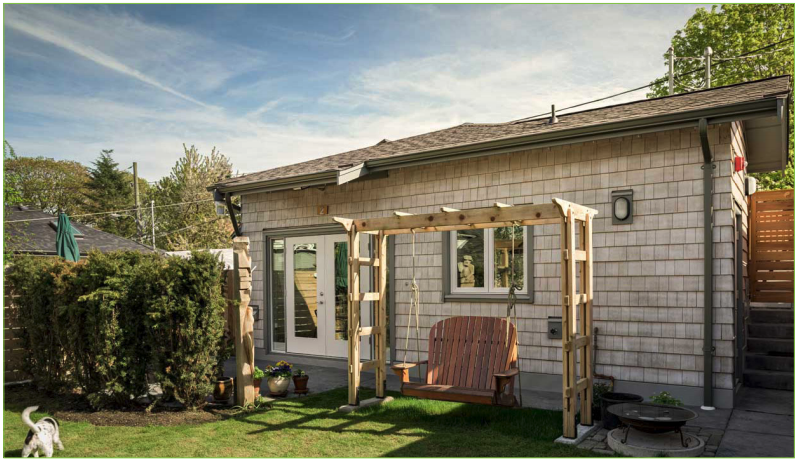 This is what a garden suite could look like. Keep in mind height and size restrictions when submitting your application.
-Vincent Baart