6 Tips for Writing a Strong House Offer Letter (with samples)
Posted by Vincent Baart on Tuesday, April 5, 2022 at 2:56 PM
By Vincent Baart / April 5, 2022
Comment
Looking for a way to stand out in the competitive housing market when making an offer? Want to increase your chances of securing your dream home?
Writing a personalised letter to the seller is what I often recommend to help set yourself apart, especially if you're competing with all-cash buyers or a large pool of applicants.
Let's start with the basics: What's a house offer letter? It's a personalised letter you include in your offer (in addition to the required official paperwork) that aims to convince the seller that you would be a great fit for their house. It can also be referred to as a "letter to the seller" or "offer to purchase letter", but they all have the same goal.
A strong letter builds a personal connection with the seller, makes the seller feel good about passing on their property, and can even cause them to turn down a higher bid if they find someone who aligns with their values.
Keep reading for why you should consider including a letter with your offer, or jump straight to tips for writing a strong letter and samples you can use to get started.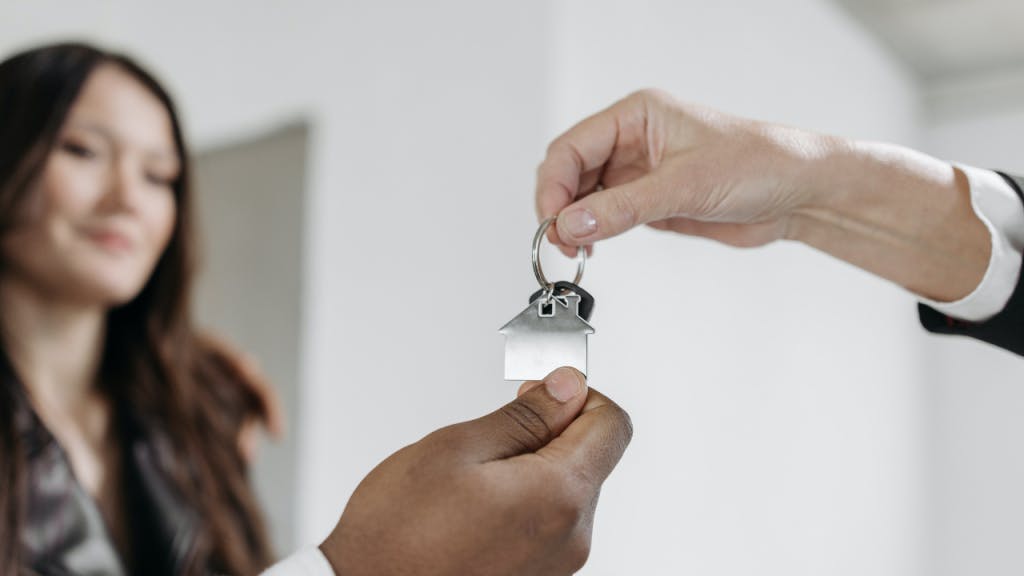 ---
Why take the time to write a letter to the seller?
Writing a solid house offer letter can mean the difference between securing your dream home and having to go back to the drawing (listings) board.
Your aim is to build a connection with the seller that is unique amongst the pile of offers and convince them that you are the perfect buyer. Even if you feel like you're in a position that requires more financing than the other candidates, this can add the emotional touch that helps them select you as the most well-suited buyer.
Especially if the seller has lived in their house for a long time, they likely have an emotional attachment to it that isn't easy to give up. Your letter can help reassure them that they're passing on their property to someone who will genuinely appreciate it in the same way they have, which can prove to be more meaningful than money.
---
6 tips for writing a strong house offer letter
1 – Build a connection with the seller
Find something you have in common with the seller and point out what drew you to the specific property. For example, you could mention the model of car they had in the garage and how you also worked on a similar type of vehicle, or the kid's toys you noticed in the living room and how you would also love to raise a family in this home – anything that ties you to the property.
Another great approach is to draw a connection over pets – ie. "Our dog would love playing in the backyard just as much as your dog did!" The key is to establish personal rapport as much as you can.
2 – Use positive language
It's important to paint a positive story of who you are without resorting to tactics of desperation. Keep in mind that anything that you use in this letter can be used against you, and using a tone of despair might rub the sellers the wrong way and hurt your negotiation position. No matter how badly you might want this home, stay positive and don't try and win the house by making the sellers feel bad for you.
For example, instead of "Our landlord just gave us 3 months notice and we have nowhere to go so we need this house", use "We love this house and can see our little ones enjoying the backyard every day after school." Make it personal, but don't overshare when it comes to your motivation behind making an offer.
3 – Make it genuine
This is not the time to try and describe the seller's property with as many adjectives as you can think of! They already know that their house is a treasured asset, but now you need to explain why it's the perfect house for you.
Use a sincere tone and highlight specific things about you, your family, and the property, and avoid stuffing buzzwords and clichés into your paragraphs. When speaking to aspects of the house, draw on something personal to your lifestyle rather than just pointing out the "nice fenced yard" or "well-maintained garden". Instead, try something like "My mom is a gardener extraordinaire and your yard is the perfect blank slate for us to create with."
4 – Consider including a photo
While it's not necessary to include a photo with your letter, this can help put a face to the names and strengthen the emotions put forward in your letter. If the seller has pets of their own, this is a good opportunity to share a photo of your fur babies that you can be sure they'll appreciate.
5 – Keep it concise
The sellers already have plenty of documents to sift through, and don't need to read your life story. A house offer letter should be no more than one page long, with around 3-4 paragraphs.
6 – Express your thanks
To ensure your letter ends on a good note, don't forget to sign off with an expression of gratitude. Even if your offer doesn't get accepted, still thank the sellers for taking the time to read your letter.
Consider something like: "Thank you very much for your thoughtful consideration. We are excited and ready to work with you to make this come together. We look forward to hearing back from you."
---
Sample buyer letters to the seller
Sample Letter 1:
Dear Phil and Serena,
My name is Dorothy and my family and I would really appreciate it if you'd consider us as the next owners of your house. It's taken us a long time to get to this position and your house checks so many of our boxes.
For the last four years we have been searching for a shared house to have my parents retire here from Calgary. My mom is now ready to take the leap and leave our family home of 40 years and come spend her retirement years with her children and grandchildren on Vancouver Island.
Interestingly, there are many aspects of your home that remind me a lot of my parents' house (the kitchen especially) that I'd like to make memories in with my son like I have with my parents. My mom is a gardener extraordinaire and your yard is the perfect blank slate for us to create with. My son is already talking about how excited he is to have Grandma downstairs and the garden they're going to plant together.
I know in a housing market like this, getting top dollar for your property is very important. I just wanted to let you know that if we were the lucky ones that get to buy this house, we would continue the pride of ownership in this home you've demonstrated over these years and create new family memories.
Thank you for your consideration,
-Sally and Harry
---
Sample Letter 2:
Dear Ian,
We had the privilege of visiting 123 Porter Street earlier this week with our realtor and good friend Vincent. We wanted to write to share with you how much we felt at home and to provide some details that we are unable to express in our formal offer.
After ticking off a bucket list item a few years ago – sailing around the Pacific Ocean in a boat that Coleen completely refurbished – we have since been renters in Victoria. Coleen is retired and I am soon to be as well. Your property ticks all our boxes.
Not only that, we just love the feel of the home. We are offering more than your asking price because our recent experiences of being outbid have been challenging for us. We really love your property and see ourselves spending many years in the garden, getting to know the neighbours and enjoying the lake and trails.
Our offer has a very short close but we want you to know that we are completely flexible and understand that there may be some reasons why you wish to spend some further time at the property. Also, feel free to rely on us to take care of the last bit of cleanup in any way that you feel is appropriate.
In short, we are under no pressure to move from our current location and want to do what we can to make this as easy for you as possible. We are flexible – but our joints are not too flexible given our age! The only condition we have applied to this offer is approval of financing. We have a good relationship with our bank and have been pre-approved for a mortgage but our bank will most likely require an appraisal.
Thank you for your thoughtful consideration. We are excited and ready to work with you to make this come together.
Warm regards,
Trent and Coleen
---
Sample Letter 3:
Dear Sam and Kate,
Thank you so much for letting us view your home this morning. We really enjoy the facade as well as the backyard. Originally, we were thinking of purchasing this as an investment property, but after seeing the beautiful floors, spacious layout, and wonderful yard, we have decided that we would like to live upstairs. Emma is currently studying Biology at the local college – the location is perfect for her.
Just like your dogs – Brixton and Ralph, we feel that our dog Korra would love living here as well. We appreciate all of the careful maintenance you have done over the years, and we absolutely love the home from top to bottom, including the spirit.
We understand that you have many offers to choose from, and we know that we will take very good care of this home if you decide to pick our offer.
Thank you so much for your consideration.
Best Regards,
Tim and Cheryl
P.S. Here is Korra : )
---
You're ready to write!
Remember that the purpose of the house offer letter is to help the seller get to know you and what drew you to their property. Keep it short, simple, and sincere, and stick to a positive tone.
It's worth taking the time to write your letter carefully – it could be the one thing that gets you your dream home!
If you have any questions about writing a strong letter or want some additional tips, I'd be happy to talk about it with you.
-Vince