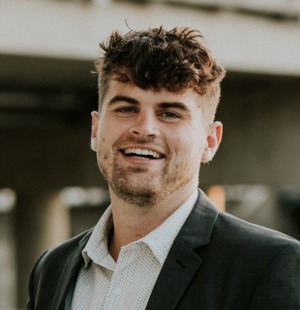 Adrian was exposed to real estate very early in his life, with two uncles and one aunt being involved in the industry as either real estate agents or developers. Real estate remained in the back of Adrian's mind as he completed his education at Camosun and then Pharmacy at UBC. After returning to Victoria,
Adrian began to pursue his real estate license. Adrian loves helping people navigate the real estate process and has found his groove helping families buy and sell real estate.
Adrian doesn't want your process of buying or selling to feel transactional. He forms connections with his clients and wants to make sure they are supported not just through the transaction, but once they have moved. Adrian plans on being in the business for many years, so forming long-lasting relationships
is important to him. He was born and raised in Langford, so Adrian is no stranger to the neighborhoods of the South Island and can help find the perfect spot for you.
Outside real estate, Adrian is engrained in the hockey community here in Victoria, where he coaches youth hockey and plays on a recreational team. As he says, he'll play any sport where he can get out, have some fun, and enjoy a little competition. More recently, Adrian and his partner have been taking
advantage of the beautiful island we live on through backcountry hiking and camping. Adrian is proud of the island he lives on and is more than happy to tell you the numerous reasons why you'll want to live here too.